NCHM the script above circle is terminology of Center's name in Dzongkhag
The Cloud is the major component in hydrological cycle. The shape of cloud in logo reflects the Parasol (Dhug) or umbrella as a traditional Buddhist symbol of royal and protection. In logo it signifies royalty of NCHM to the country through outlines mission and vision. It also signifies protection of nation from natural disaster posed due to unexpected flood, GLOF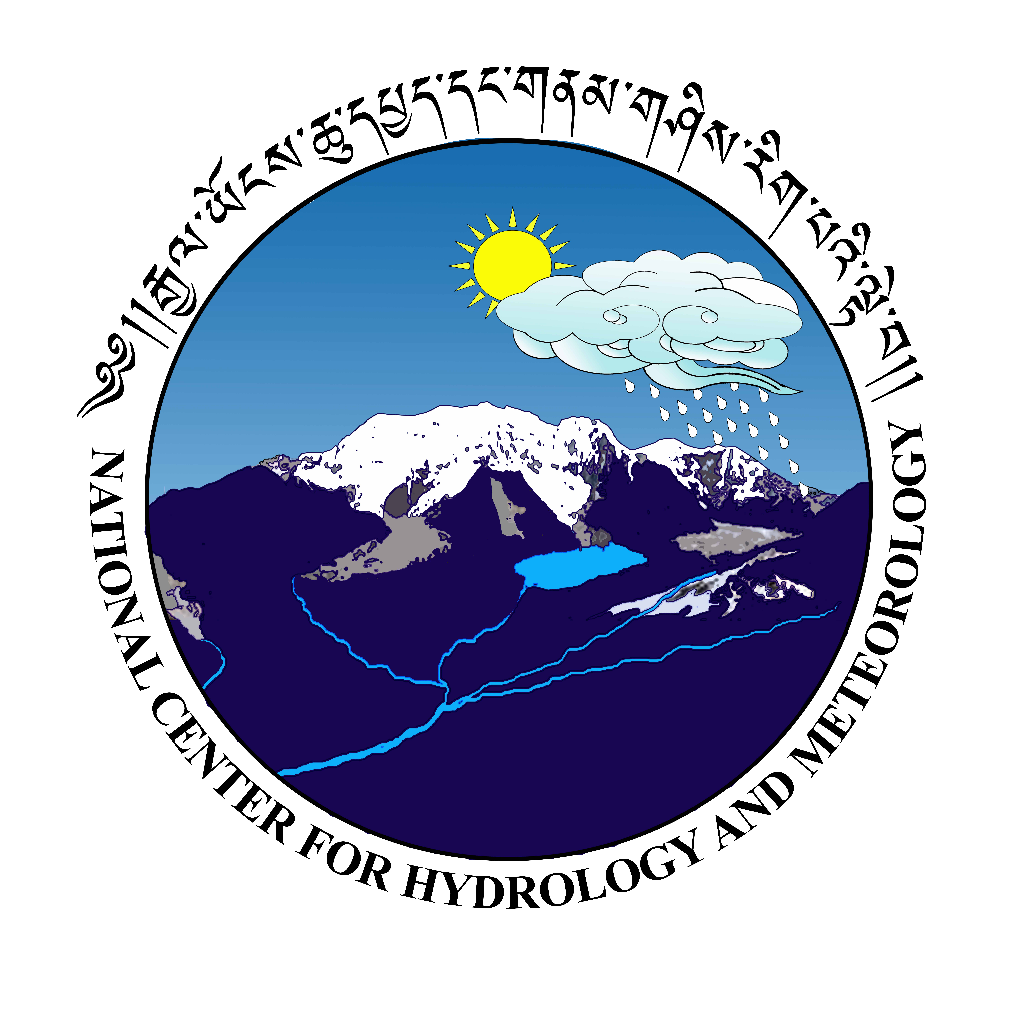 and sever weather.
The Water is in the form of lake, stream and river in the logo. From the six symbols of long life (Tshering-drug-kor/Tshering-nam-drug), the water of longevity possesses eight precious qualities: it is clear, cool, healing, soothing, odourles, delicious, light and soft. The water springs forth from the snow-capped mountain and runs through the valley. It's also major source for thriving life on earth which NCHM is mandated to monitor the flow.
The Blue sky signifies purity and healing in Buddhism. Akshobhya (medicine Buddha is in Blue colour. Air is the element that accompanies blue colour, which is the one of the major parameter observed under NCHM.
The Sun the primary source of energy and lif on Earth. It is also driving force for hydrological and meteorological cycle. It also signifies the long-term goal of NCHM, which guides in right path through its magnificent rays.
The Rain Droplets signifies the major element in the meteorology and hydrological cycle which keep the entire systems active.
The texts below the circle is name of Center in English (NCHM).
The Snow-capped Mountain range embodies the water tower of river basin in Bhutan. The peaks are replica of Table mountain aka Gangchen Singye of Bhutan.