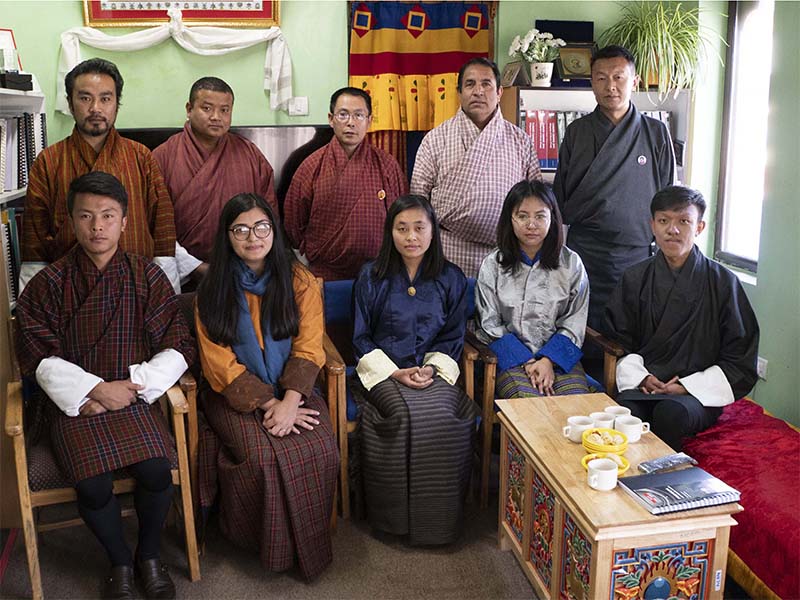 Six final year students undertaking B.Sc Environmental and Climate Studies from the College of Natural Resources, Royal University of Bhutan joined their internship program National Center for Hydrology and Meteorology, RGoB today (3 Dec, 2019). Two months internship starts from today.
Director and management of NCHM formerly welcomed intern participants.
Students were briefed about the Center's organizational structure, mandates and functions. Management also discussed about plans and program for the internship and tentative assessments.The intern programme is expected to benefit students through practicums on climate monitoring, Hydrological research, Weather observation, observation on Hydro-met information and Communication Technology, handling Hydro-Met data, disaster and hazard mitigation. With effect of internship programme, students will be divided among relevant Services Divisions under NCHM, while students can also opt to work with officials on their study interest and assignments.